Enough time is required when an employer or an HR professional of a company tries to obtain a candidate's employment references on their own. In addition to this, they are more likely to receive false information and prone to error. The Background Checker offers the most reliable reference check services for employers, HR personnel, and recruitment agencies. We enable them to get rid of this demanding and time-consuming task by carrying out comprehensive reference checks.
A professional reference checking service helps our clients gain accurate and timely information about their candidate's employment experience through in-depth interviews.
Whether a reference is up to your expectations about a new hire, uncovers a falsification, or sheds light on inadequate performance, a reference check is a crucial step in the recruitment process.
We will do this arduous job for you and deliver all the essential details about your potential candidates. The details are related to your candidate's previous workplace where they were the best performer, attendance aspect, past satisfaction level, and truthfulness of their CV or job application.
How Employment Reference Check Works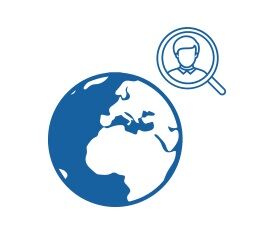 The very first step is calling the reference(s) specified by a candidate in a job application or CV. We have a team of experts who carry out a professional reference check and help you shrink your workload by calling the specified referee.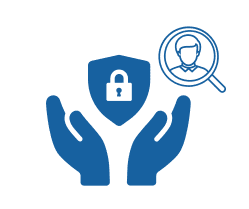 One of our experts conducts processes guided by years of experience in gaining references. A series of open-ended questions are asked, and detailed information and perspective are obtained. This way helps us form the greatest level of information to provide to our clients.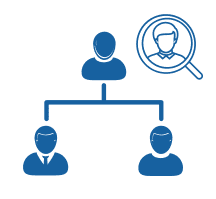 Delivering the final report to the client is the last step. The in-depth insight, information and perspective we gained earlier during the interview are then forwarded to the client, enabling them to make a timely, right, and well-informed decision for new hiring.
What Mistakes You Could Make Without Realising
By performing a comprehensive reference check, The Background Checker enables you to meet regulatory obligations that you may not realise without the support of an expert. You may conduct inadequate screening if you try on your own and hire an incompetent one. Here, we mitigate your cost by preventing you from exposing to a risk of a bad hire. You may also forget to adhere to vital compliance considerations. So, we also keep these considerations in mind, which must be followed.
Our trusted reference check services with experienced interviewers and an advanced contacts databank will deliver the information you need when deciding on the best candidates.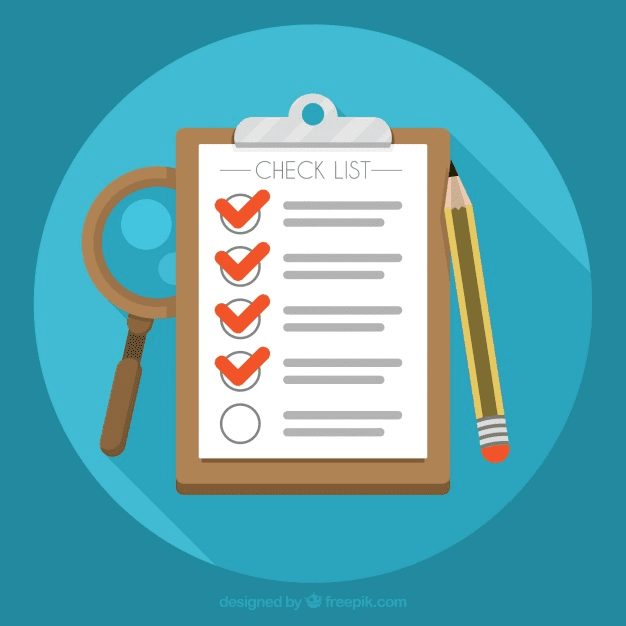 Technology-Oriented, Comprehensive, and Independent Reference Checking
We conduct in-depth reference processes with your candidate's former supervisor or manager, who provides us with all the information you need. We then deliver the detailed background screening report of your candidate's employment history and workplace performance.
We have well-trained and skilled staff who elicit detailed responses from different references. Our experts adopt a conversational approach to reference checks, in which they follow up on responses with open-ended probing questions. We have designed those questions that enable our interviewers to gain the most valuable insight and most precise information.
Our focus on technology gives us an edge in the professional reference check services industry. Our technology-oriented approach to reference checks enables us to make the process smooth and deliver perfect reference checks on time.
We have an online ordering and consent system that lets your candidates confidently send us their reference details with consent. The technology-oriented approach also enables us to ensure speed and high completion rates. Flexible options are provided to each reference, suggesting that they can reply online or by telephone.
Being the most reliable and the best reference checking services provider, The Background Checker ensures online delivery of real-time results.
Candidate's Capabilities and Authenticate Work History Checks
Our UK-based reference checking service helps accelerate the process recruitment managers or agencies must complete when screening a candidate. We help you evaluate the candidate's skills and substantiate work history.
Delivery of Unbiased Results
We ensure that we maximise the effectiveness of reference checks. We do not meet the candidates, which implies we do not take a biased approach towards them. We only pay attention to a comprehensive reference check and provide you with clear, detailed, and unbiased information directly from the source.
Working with our best service allows you to say "Bye" to the rest. We help you maximise your productivity by screening a potential candidate's past performance, helping you to determine their potential performance and overall professionalism. Our reference check service will assist you in distinguishing between a talented applicant and an incompetent one.
Our tailor-made reference check and screening packages meet your exact requirements.
Our UK and International database enables us to deliver quick, real-time results.
Round-the-Clock Availability
Our customer support representatives are available 24/7 online to both clients and job applicants.
Useful links to background security checks.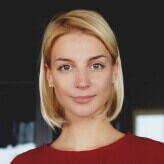 Over 90% of professionals deem the accuracy of background checks to be the most important element. The Background Checker prides itself in the highest level of accuracy within our processes.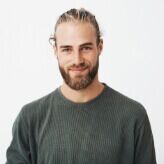 The top three reasons for conducting background checks are: (1) Protecting the safety of employees and customers (2) Improving the quality of hires (3) Mandated by law/regulations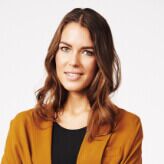 85% of employers state that access to an international screening solution is important. We offer a comprehensive international check to meet your requirement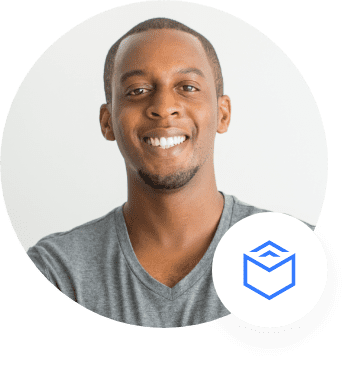 Over 60% of professionals agree that one of the biggest challenges facing background checks is the length of time to receive results.