BPSS - Basic Personal Security Check
BPSS checks, which stands for Baseline Personnel Security Standard checks, are a type of security clearance used in the United Kingdom. These checks are designed to assess the suitability of individuals who are being considered for certain types of employment, particularly within government departments, agencies, and organizations dealing with sensitive information or critical infrastructure. The purpose of BPSS checks is to ensure that individuals have a baseline level of security clearance before being granted access to such roles.
The BPSS is not a formal security clearance, but rather a basic level of vetting that helps determine an individual's integrity, trustworthiness, and reliability. It consists of four key components:
Identity Check: This involves verifying the candidate's identity, typically through documents such as passports, driving licenses, and birth certificates. The purpose is to establish the individual's true identity and confirm that they are who they claim to be. Here at The Background Checker we use Biometric Software to verify the identity of the person. (approved by www.gov.org)
RTW Check :The "Right to Work" check refers to a verification process undertaken by employers to determine if a job applicant or employee has the legal right to work in a particular country. This check is commonly performed to comply with immigration laws and regulations and ensure that individuals hired for employment are eligible to work legally.
Employment History Check: Verification: This component focuses on validating the candidate's employment history. Employers or references may be contacted to verify the accuracy of the information provided by the individual, including the duration of previous employments and positions held.
Criminal Record Check: A criminal record check is conducted to determine if the individual has any relevant criminal convictions. This process involves searching databases such as the Police National Computer (PNC) and other criminal records repositories to identify any previous convictions or cautions.
The BPSS checks are often conducted by the employer or a designated vetting authority, depending on the nature of the role and the organization involved. The level of checks may vary depending on the sensitivity of the position, with higher-level security clearances required for roles involving access to classified information or working on projects of national importance.
It is important to note that BPSS checks are considered a minimum requirement for security clearance and are not as extensive as higher-level clearances such as Developed Vetting (DV) or Security Check (SC). However, they serve as an initial screening process to identify any potential risks or concerns before granting an individual access to sensitive information or critical infrastructure.
Overall, BPSS checks play a crucial role in ensuring the security and integrity of organizations and government departments by providing a baseline assessment of individuals' suitability for certain roles. By conducting these checks, employers can make informed decisions about granting access to sensitive information.
In Short the BPSS Check consists of 4 checks on the Candidate.
Identity Verification (using Biometric)
Right To Work Check
CRB – UK criminal checks, also known as a DBS Check
Employment Verification Checks (covering 3 years)
We offer packaged checks starting from £88.00 + VAT per candidate
Click Free Quote on the top right side of this page to contact us and get free quote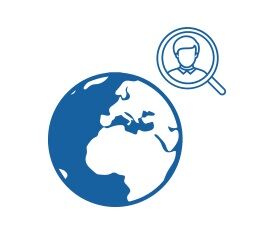 We don't tangle up our clients with long tricky forms that are confusing and hard to decipher. Our processes are quick and simple. We are here to deliver results and deliver them quickly so that your hiring processes can be fast and efficient.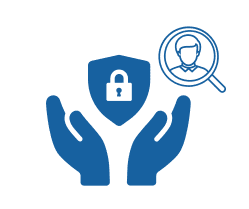 Our team comprises of the best individuals that know how to pull out the right information for you. As your criminal history check service providers, we are determined to help your hiring processes be efficient and safe. By getting the right information to you, we reduce your chances of making wrong hiring decisions.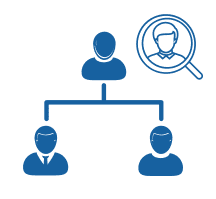 With us, you shall always be informed and in the loop. We are here to make things efficient for you and that background checking services don't become a hassle for you. All of our services can be availed online super easily. We are also here to answer your queries any time you like.
We are here to make workplaces safe and make the hiring processes efficient. When you run your candidates through criminal background checks, you can easily make hiring decisions. We work with absolute determination to get you nothing but the best.
We are fast with our services and deliver results in the shortest possible time. Sure, there are some areas which require more time than others but rest assured, there shall be no unnecessary delays from our side. The moment we get the reports is the moment you shall have a definitive answer from our side.
We offer reasonable rates for our services. All you need to do is let us know what services you need, and we shall offer you the best possible rates. With us, you get to do your business and hiring processes the same without paying a fortune.
We have the best industry talent working for you. This means that the results we deliver are achieved via the best industry practices. We don't believe in sub-quality work. Hence, we only offer services where we know we can champion.
We know what shall get the best results for our clients. Sometimes we do everything online and get you the best information. Whatever it takes, we do that so that you can have the best.
When you choose our services, you shall never be kept hanging in the air. We are always here to answer you and assist you with your queries. Plus, if you need services other than criminal background checks, we are here to assist you with that as well.
Useful links to background security checks.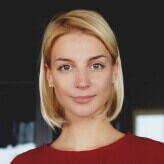 Over 90% of professionals deem the accuracy of background checks to be the most important element. The Background Checker prides itself in the highest level of accuracy within our processes.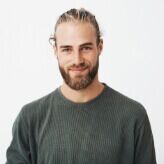 The top three reasons for conducting background checks are: (1) Protecting the safety of employees and customers (2) Improving the quality of hires (3) Mandated by law/regulations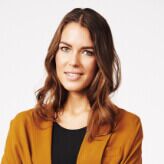 85% of employers state that access to an international screening solution is important. We offer a comprehensive international check to meet your requirement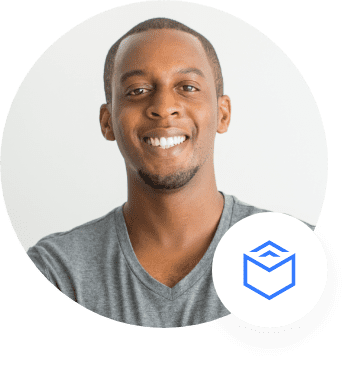 Over 60% of professionals agree that one of the biggest challenges facing background checks is the length of time to receive results.